NEUROGRAPHICA

®

&
INTUITIVE ART THERAPY SESSIONS
AVAILABLE NOW:
NEUROGRAPHICA® is a powerful and yet simple technique, hat can help to change your life the way you want. During Neurographica® drawing session, new synaptic connections between neurons are being formed, which ultimately improves thequality of life.
You don't need to have any special skills to create your first Neurographica drawing. Neurographica instructor will guide you through the drawing process, and by completing Neurographica's algorythm steps, you will create a special and a very unique drawing.
You will learn new skills during this process, which you can use at home, however to teach Neurographica to others, you would need to become a certified Neurographica Instructor.
Method was created by Pavel Piskarev, Ph.D. in 2014.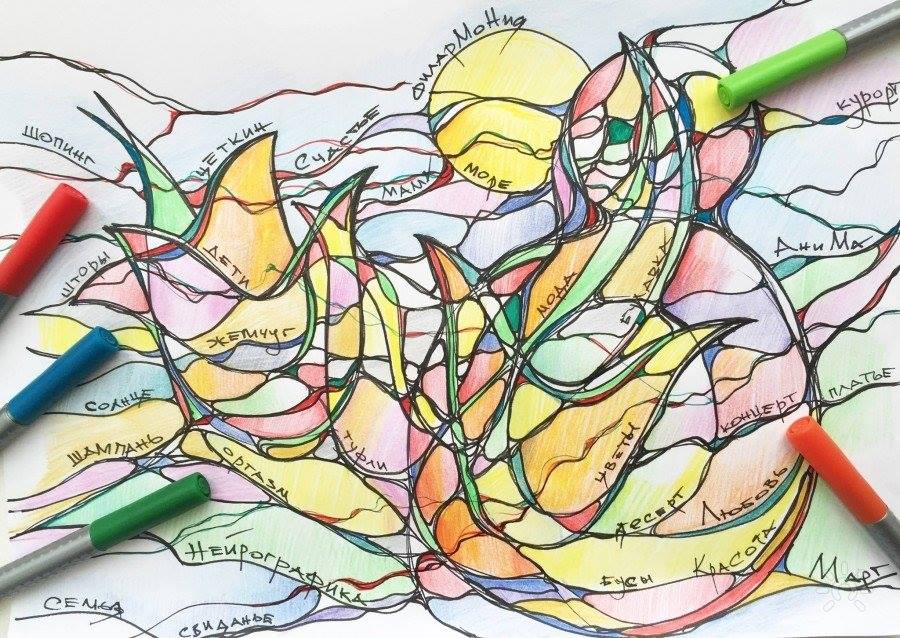 During the Intuitive Art Therapy session, you will find the answers to the following questions:
- what is the true purpose of your life
- how to heal relationships with your partner/spouse, relatives or parents
- discovering your gifts and talents
- finding your perfect job
- any other questions you may have
The cost is $45 per session and includes the drawing materials and the intuitive reading of your picture. It will take about 1.5-2 hours to complete NEUROGRAPHICA® or Intuitive Art Therapy session.
Book the NEUROGRAPHICA® or Intuitive Art Therapy Session Now!
Contact Nataliya Hulyayeva